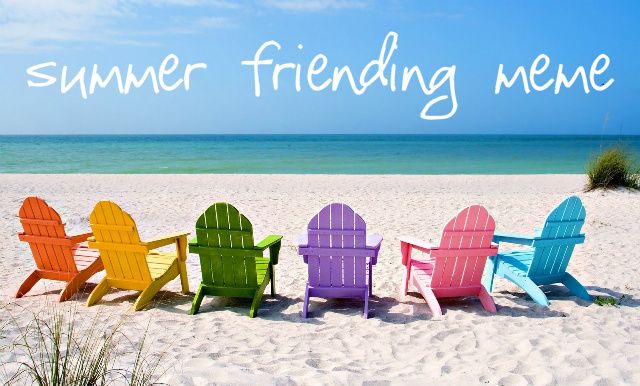 SUMMER '14 FRIENDING MEME
//
Right this way!
</center>
If you come to my LJ from the Friendzy, then let me tell you a bit about myself. :)
I am a stay at home mom, military wife, full time college student, and a direct sales consultant for Origami Owl. **Disclaimer: I do post an occasional photo of a locket I create but I do not push it down my friends lists throats. **
I love to read, go shopping, going to the beach, making things when I am feeling crafty.
I have two boys. I also have one dog and one cat.
My birthday is 9/23 so depending upon the source I am either a libra or virgo.
I have been married since June 1, 2000 and I met my hubby via the internet.
That is just a snippet of info about me. I look forward to getting to know new friends.